SMP Marketing Software
Developing marketing software for the modern marketer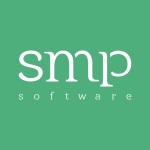 myBrandHealth is a subscription-based quarterly brand tracking system, delivered through an online digital dashboard, that makes it affordable for any sized company to conduct regular, comprehensive, and sophisticated analysis of your brands in the marketplace.
For more details click here.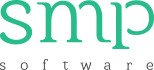 At SMP Survey Software we believe that great research does not begin and end with a great tool. It takes skill to create good surveys and even more skill to curate great insights.
That's why at SMP we offer the most complete surveying system in its class backed by highly experienced and qualified researchers.
The Survey System
The online survey system with the power to manage the entire surveying process.
Professional Consulting
SMP consulting that can help you with the design of your survey as well as the scripting.
Survey Editor
Program surveys quickly and easily with SMP's visual editor. No programming experience required and fun to learn and use.
Community Builder
Build customer relationships, survey your customers. Its a part of the system.
Question Types
From the basic to the advanced, when it comes to question types we have you covered. What we don't have we will build for you.
Theme Builder
Your surveys are an extension of your company. With our theme builder, your surveys can look like your brand and company website or any look and feel you require.
Advanced Quotas
Good research begins with a good, representative sample. Our quota system will give you total control over the sample structure of your surveys.
Logic Control
Control the flow of your questionnaires with simple or advanced in-line logic commands that give you the point and click control of a sophisticated programmer.
Image Library
Manage your surveys images with ease. Add images, video or audio with ease. From product concepts, advertising, or brand logos its easy with SMP.
Results
Examine your data at any time with Topline or chart and Table your data with reports. Extract data for advanced analysis to the industry standard SPSS format or in CSV format.
We have you covered from beginning to end. And it's all a part of the one system.
Questionnaire Design
Are you confident in designing your questionnaire? Part of our complete service is to be there if you need professional help.
Programming Support
Whether its building your entire survey or just helping with the tricky bits we are always available.
Analysis
With expertise across most analysis packages, we can help you with sophisticated multi-variate analysis or the more basic crosstabs.
Reporting
Designing and building your report is the final element in communicating your insights. Our designers and MS Word experts can help you make your insights sing.