Build powerful, interactive surveys that engage the subject.
Studies show that surveys that employ images and interactive question types engage with respondents more deeply, producing less drop out and more considered data.
SMP has a broad range of interactive question types that are simple and quick to setup that will take your surveying to the next level.  It is this that SMP was built in the first place.
CAN YOUR SURVEY SYSTEM DO THIS?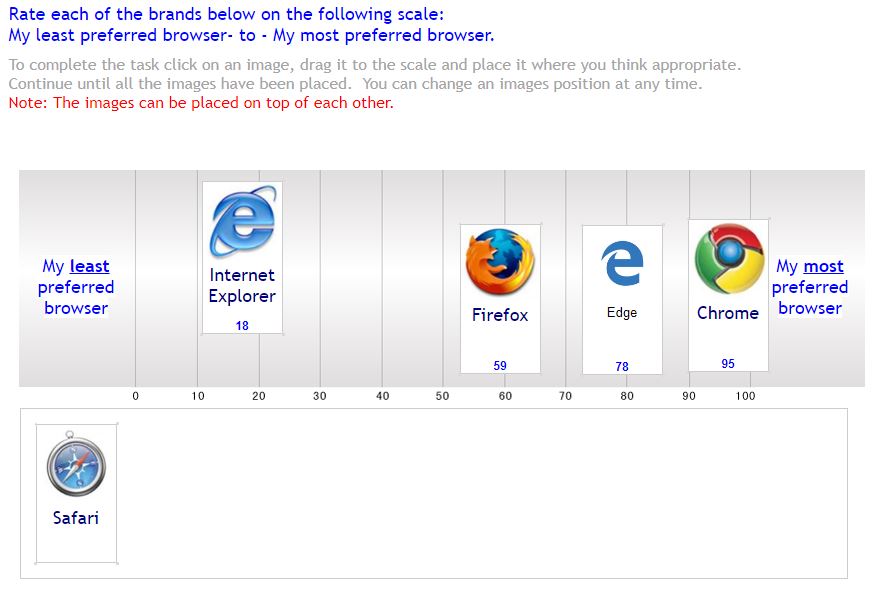 Impress your clients with stunning looking surveys.
SMP's theme editor gives you full control over every item of your surveys "look and feel".  Add headers and footers, place the question text, instruction text and answer texts anywhere you like, add images to pages, change the buttons, style and position the percentage complete bar, and much more. Its all available with the SMP theme editor.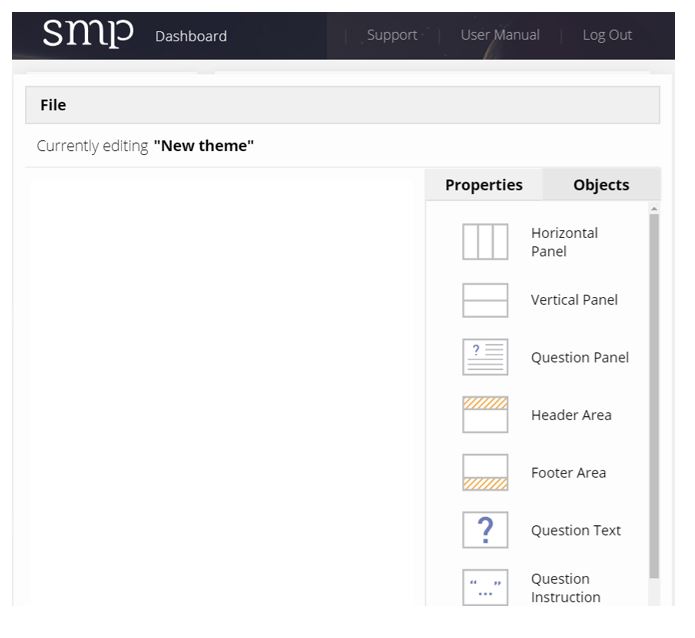 Program your surveys faster than before with our unique survey editor.
SMP's survey editor allows you to program quickly in an hierarchical fashion seeing your survey question build in front of you exactly as it will look and organised by the survey tree structure.  Cut and paste from word, place your flow control types directly into the survey tree.
The efficiency gains are significant.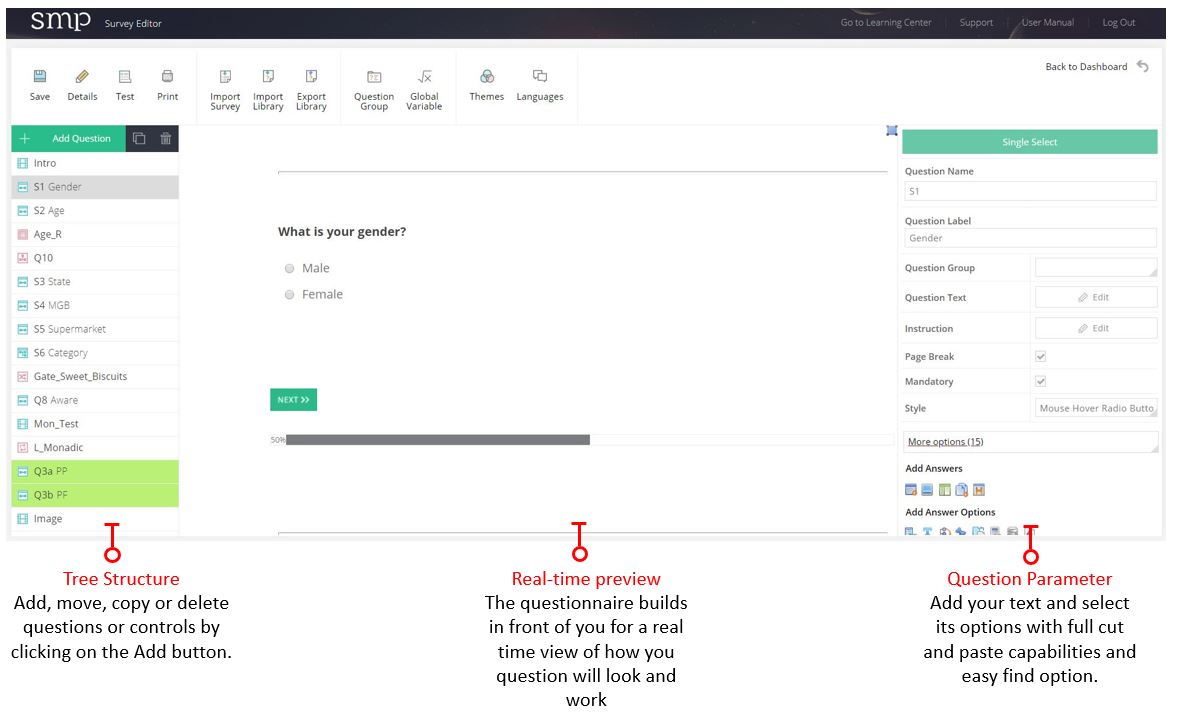 Control the survey process and save time and money by programming your own surveys.
Having an house survey scripting system frees you from the someone else's deadlines and gives you control over the process.  Given that there are always changes required by the client having control means they can be done instantly without waiting in someones else's queue.