Quickly build powerful, interactive and highly visual surveys.
Studies show that surveys that employ images and interactive question types engage with respondents more deeply, producing less drop out and more considered data.
SMP has a broad range of interactive question types that are simple and quick to setup that will take your surveying to the next level.  It is this that SMP was built in the first place.
CAN YOUR SURVEY SYSTEM DO THIS?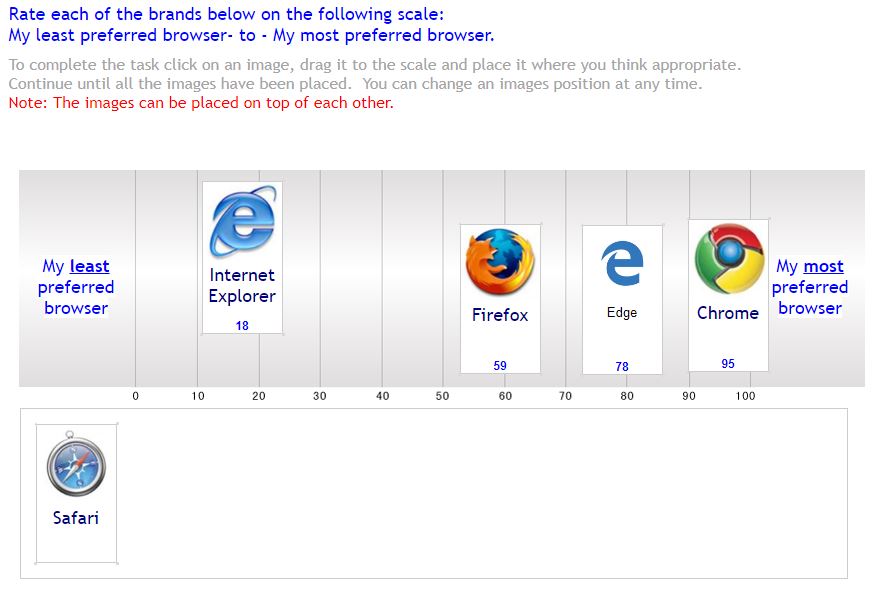 Build stunning surveys with the theme editor.
SMP's theme editor gives you full control over every item of your surveys "look and feel".  Add headers and footers, place the question text, instruction text and answer texts anywhere you like, add images to pages, change the buttons to one from our library or use your own, place add style the percentage complete bar.  Its all available.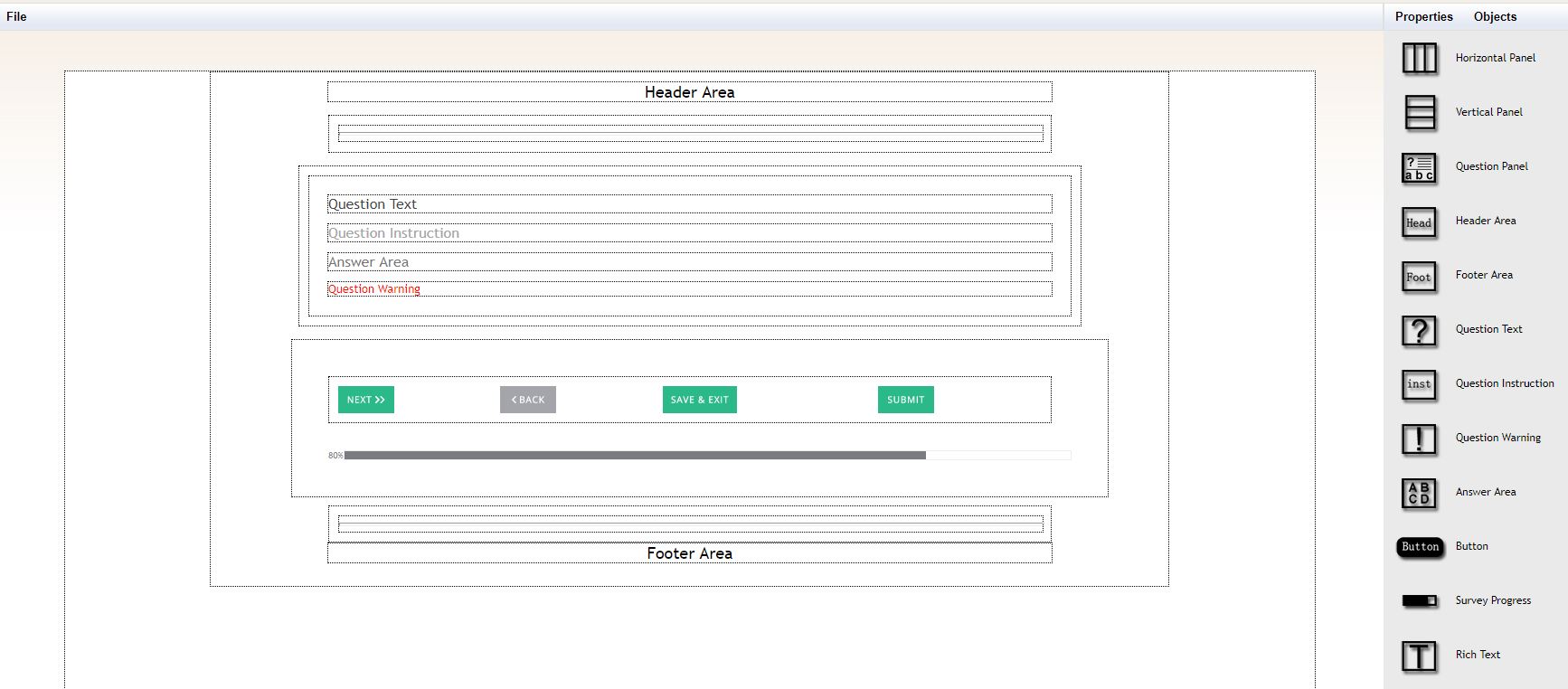 Standard Question Types
All the regular question types including, text screen, single and multi select, numeric answer, text answer, grids, ranking, rating and constant sum.
Advanced Question Types
All the regular question types including, visual ranking, visual scales, virtual shop, tachistiscope, complex grid, max diff, card sort, dynamic grid and evoked sets.
Advanced Skip Patterns
Set up simple or highly sophisticated skip routes through your survey ensuring your respondents are completing the survey you want them to.
Advanced Pipe Facility
Pipe answers from one question or 5 different questions into a new question.  Pipe items not answered or completely new answer sets.  You have the control.
Embedding Facility
Embed answers from one question into the text of another question or answer.  Even embed answers from multiple response question types.
Image Management
If you create surveys that incorporate lots of images you will love the power that SMP gives you over images via our incorporated image library feature..
n-dimensional Quotas
Pair the quota control question with the re-code function and you can collect any sample structure you desire.
Dynamic Lists
Set up lists of states, suburbs, postcodes, brands or product features for easy incorporation into your surveys,  Control these lists based on earlier answers.
Monitor Progress
Watch your survey as it gets completed.  Monitor the quotas as they fill and change them if necessary – while the survey is live.
Email Invitations
Upload a sample or panel and send them survey invites.  Send reminders automatically, track bounced emails.
Topline Results
Chart and tables of all your questions can be accessed as the survey is underway.  Check on progress results until your sample flls
Survey Theme Control
Use one of the many built in themes or create your own.  Add footers and headers with logos and images from the image library.